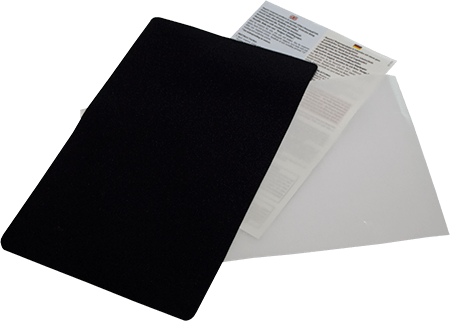 Dr Tuba – GA TENACIOUS TAPE Iron-On Neoprene Patch Black
Dr Tuba – GA TENACIOUS TAPE Iron-On Neoprene Patch Black
€15.90 incl. VAT
With GA TENACIOUS TAPE® Iron-On Neoprene Patch Black you can fix rips, holes and tears on anything made of neoprene. Just cut the neoprene patch to fit, and use your home iron to create a permanent repair. Iron Mend is also perfect for reinforcing high-wear areas, like elbows, knees and under arms. Our iron-on patch is lined with BARRITEX™ for extra abrasion resistance.
Iron Mend Neoprene Repair Kit will extend the life of your wetsuits, drysuits, waders, gloves, boots and accessories, so you can enjoy your gear longer and save money. Sounds like a win-win to us.
Kit includes 25cm x 15cm hot melt neoprene patch, shield paper and instructions. Make sure your neoprene is well cleaned before applying the patch!
In stock