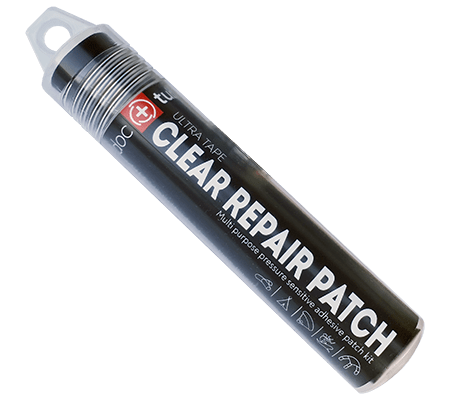 Dr Tuba – Ultra Repair Tape – Monster Bladder Patch Kit 30 x 15cm
Dr Tuba – Ultra Repair Tape – Monster Bladder Patch Kit 30 x 15cm
€19.90 incl. VAT
Unique transparent repair patch for repairing tears and holes in practically all materials. Multi purpose pressure sensitive adhesive patch kit.
Fix Inflatable bladders, Tent, Canvas, Nylon, Polyester, Dacron and other fabrics, Neoprene, various plastics, Gore-tex, Fiberglass, Aluminium, Acrylics and more! Does not stick to silicone.
It is extremely strong and elastic. Our Ultra Tape is permanent repair patch which deserves a place in both your outdoor and indoor equipment.
Perfect to fix large blowouts on inflatable bladders.
Size: Mega Patch – 30cm x 15cm
Sanding paper & alco swabs included. Manual included.
NEW! Packed in protective recyclable case.
In stock